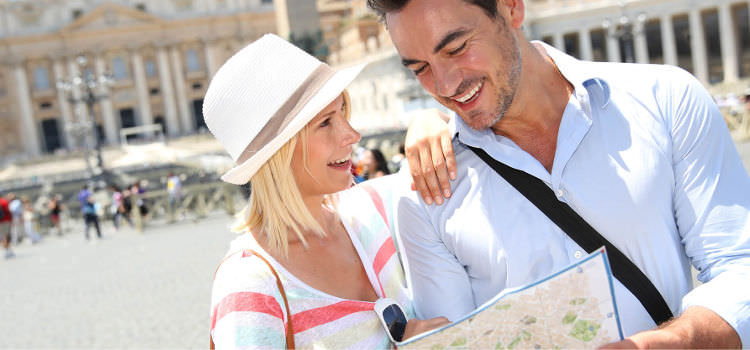 Roma Pass
Discover Rome with the Roma Pass
Dying to explore the famous Roman Coliseum, but hate wasting time in the queue? Longing to dive into the Italian capital's art and music scene, but stressed about funds? Look no further than the Roma Pass.
Free travel
Free use of public transportation (including the metro, bus, and select railways).
Free entry
Free admission to museums like the Museo Napoleonico and Museo Bilotti a Villa Borghese.
70+ discounts
Discounted admission to various exhibitions, shows and cultural events.
Free travel guide
A pocket guide to all participating museums, sites and businesses.
Skip the queues
A dedicated quick entry turnstile at the famous Roman Coliseum.
Free app
Free city guide app Roma è
The card is activated on the first use, so no need to worry about the card expiring before your arrival in the city.
With the Roma Pass - a fantastic money saving discount travel card - penny-pinching visitors don't have skimp on the fun or the perks. This easy to use card will take you from the Museo Canonica to the picturesque Appia Antica and beyond without breaking the bank.
Along with free or discounted admission to the Baths of Caracalla, the Museo d'Arte Contemporanea Roma, Teatro Olimpico and quirky Gladiator for a Day experience, holders can also take advantage of Roma Passe. This great downloadable app is an invaluable source of digital city info, and is available for free with a Roma Card purchase.
If that wasn't enough, the Roma Pass even comes with an amazingly comprehensive local map. This awesome freebie features all the local hot spots and tourist info stations, plus complete contact information, hours of operation and even the nearest metro stations and bus stops. If your smartphone fails you, this little map will easily save the day.
However, rather than offering freebies across the board, the Roma Pass works a bit differently. It allows visitors to enjoy only their first two museums (including special exhibitions) and/or archeological sites free of charge, and offers nice discounts after that.
So, enjoy the BioParco and the Planetario e Museo Astronomico free of charge, and pay a nicely discounted fee to check out the Palazzo Valentini and dozens of other top attractions. After that, cruise around the city with a discounted Segway tour or biking excursion. These special concessionary tickets will still help Rome visitors enjoy many of the city's top attractions, but saving the most cash does require a bit of planning and forethought. Just a tip, many Roman attractions are closed on Mondays, so plan accordingly when purchasing.
For quick and easy purchase and confirmation, simply click on the secure booking module to the left. Those who purchase online will receive email confirmation and a printable voucher which can be exchanged for the card - as long as you remember a valid ID. Travelers can also purchase the card in the city at one of many participating museums and tourist information points.
So, skip through that Coliseum queue, hit up all those famous museums and explore ancient ruins until your feet give out. Experience Rome as it was meant to be experienced and don't give your wallet a second thought. Do it all and more - just don't do it without the Roma Pass.
Pricing is very straightforward. Roma Cards are available for an even 34 Euro for three days, and can be obtained several different ways.
Roma Card's format may not be as flexible as discount programs in other European cities, but it's still well worth the expense for dedicated travelers. Cards are valid for three days, and expire at midnight on the third day. Essentially, if you purchase Tuesday afternoon, the card will still expire on Thursday at midnight. The ticket is valid after the first use, so visitors should get an early start on day one to really get their money's worth. Tickets are also only valid for one individual, and can't be shared among family and friends.